WE MAKE YOUR LIFE BETTER
Events
Get in the game with an effective Social Selling strategy and create your social media aligned company and sales! Are you ready to compete against your social competitors? Make the first step and join the following webinars educated by experienced Social Selling experts and our Social Visionaries.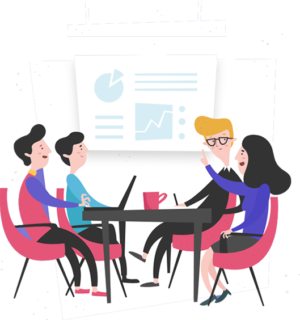 Workshop – Strategic Social Selling to the enterprise
– How do you use Social Media as a business tool in a most effective way and will stand out?
– How do you stay ahead of your competitors within your target customers?
– How do you build up a predictable pipeline and will you create Smart Social Selling sales?
In the master class Strategic Social Selling to the enterprise, you get insight into how social media can contribute to the sales process, especially in more complex organizations. Right there where multiple buyer personas are of interest to successfully engage and develop and how you, as a sales professional can professionalize yourself through social media and optimize your social media sales objectives.
Program
In this workshop Strategic Social Selling walk theory and practice flawlessly into each other and you will get concrete tips and business cases for using social media to improve your sales performance. The master class Strategic Social Selling is meant for sales professionals, who want to obtain knowledge and insights, in concerning the best use of social media in the sales process.
What's in it for you?
After following the Social workshop Strategic Selling, you are able to make effective use of social media in order to optimize your sales performance.
You will learn in this workshop e.g. :
– The value of social media based on research for the short and long term;
– How you can use social media for prospecting, lead generation and relationship management or Account Based Marketing (ABM);
– How to use social media to position as a thought leader;
– How to optimize your LinkedIn skills and behavior, to act as a professional smart Social Selling sales
– How you can offer interactive capabilities and build loyalty.
GET IN TOUCH
Meeting time Schedule
Want to know more about our services? Please leave your contact details and we will get in touch as soon as possible.
Also it´s possible to call us and we will be happy to assist you.
+31 6 506 637 33