WE MAKE YOUR LIFE BETTER
Sales Discovery & GTM plan
It's not always easy to bring a product / services to a fast moving and competitive market and increase developing new customers and market share. Based on survey – 69% of the customer decision cycle is made digitally.
To define a successful market approach, we start with a 60 minutes discovery session, an in-depth structured brainstorm session.  Based on our proven methodes, we will create a go-to-market plan together, which supports an effective market approach and reaching your business goals.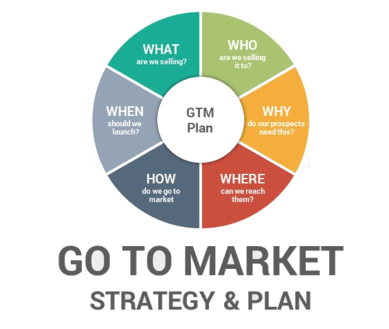 It includes a brief business plan outlining:
Identify the buying centre (on avg. 6,8 decision makers per sale) & personas.
Map a value matrix & messaging strategy to each persona.
Understand your buyer's journey.
Pick a sales strategy.
Generate interest.
Create messaging & content.
Optimize process & results.
All managed in our Cloud applications!
GET IN TOUCH
Meeting time Schedule
Want to know more about our services? Please leave your contact details and we will get in touch as soon as possible.
Also it´s possible to call us and we will be happy to assist you.
+31 6 506 637 33